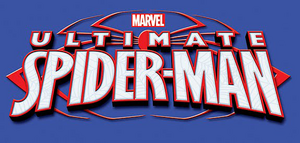 The Ultimate Spider-Man Universe (Earth-12041) is the main reality featured in Ultimate Spider-Man.
Description
A universe where Spider-Man decided to work for Nick Fury in order to surpass himself and become the "Ultimate" Spider-Man, and also where the previously-disbanded Avengers reform to fight the threats to the world again. The former is regularly teamed up with other young heroes to form a special superhero Task Force used to complete various missions assigned by S.H.I.E.L.D. in order to train them for their adulthood.
History
Notable Residents
Heroes
Carol Danvers/Captain Marvel

Kamala Khan/Ms. Marvel

Hope Pym/Wasp
Alex O'Hirn/Rhino (formerly good)
Villains
Civilians
Trivia
This universe combines elements from the mainstream Marvel Comics universe, the Ultimate Comics, and the Marvel Cinematic Universe.
This universe may be the prime universe, the one the other worlds branch off in the multiverse.

This is further supported by Wolf Spider stating that the Ultimate Spider-Man is the one the multiverse revolves around.
However, it has been stated various times throughout the comics that Earth-616 is the prime universe.
It is possible that this series is set in its own multiverse.

The TV shows Avengers Assemble and Hulk and the Agents of S.M.A.S.H. as well as the DTV movie Hulk: Where Monsters Dwell, are also set in this universe.